Episodes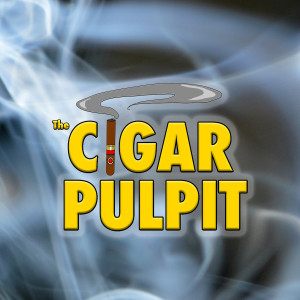 Thursday Feb 25, 2021
Thursday Feb 25, 2021
We're back, smoking the Alec Bradley Black Market Vandal, and discussing what the hell happened with Tuesday's episode being so late. We also dive into television (because Gator loves talking about TV), and we reveal the list of what stores will be getting shipments of Bishops and Gators very very soon!
We also get a Final Third Friday review of the Charter Oak Habano from Broccoli Rob and we go over what we've been smoking this week.
Oh yeah, and we talk about the plan for Listener Interaction Tuesdays. You won't want to miss that.
Check out the Cigar Pulpit on Instagram at @TheCigarPulpit and @NekkidGator and sign up for the free newsletter HERE.
Sign up for the Robusto box at My Monthly Cigars and smoke along with the guys at MyMonthlyCigars.com 
Follow JRE Tobacco at @JRETobacco on Instagram or check out their website, JRETobacco.com for a store near you that carries their cigars