Episodes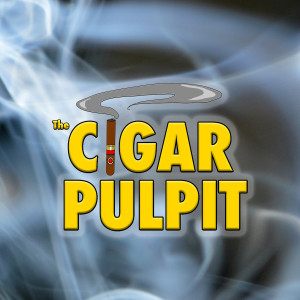 Thursday Feb 11, 2021
Thursday Feb 11, 2021
We're joined by Trey Mac Shipley, sales rep for JRE Tobacco, who was in town and was kind enough to sit down and discuss what it's like to be a rep during the age of covid. We light up a selection of cigars from JRE and discuss not just cigars but also some exciting times from his prior life working with the rich and famous.
We also name off some cigars we've enjoyed in the past week, hear another Final Third Friday review of the Southern Draw Jacob's Ladder from Broccoli Rob, and more!
Follow Trey Mac on Instagram at @TMAladinocigars
Check out the Cigar Pulpit on Instagram at @TheCigarPulpit and @NekkidGator and sign up for the free newsletter HERE.
Sign up for the Robusto box at My Monthly Cigars and smoke along with the guys at MyMonthlyCigars.com 
Follow JRE Tobacco at @JRETobacco on Instagram or check out their website, JRETobacco.com for a store near you that carries their cigars