Episodes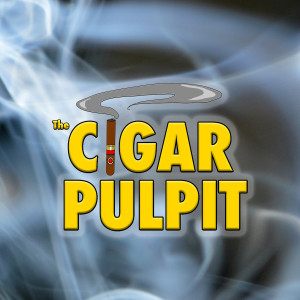 Thursday Mar 04, 2021
Thursday Mar 04, 2021
We crack open the March My Monthly Cigars box with MMC owner Nick Gervais and smoke the Oliva Saison while discussing what's new at MMC. We also get into a discussion about covid shots, tv shows, and more. Its the usual wackiness from when Nick swings by...
We also talk about three cigars we've enjoyed over the past week and get the Final Third Friday review from Not-Broccoli Rob (?)
Check out the Cigar Pulpit on Instagram at @TheCigarPulpit and @NekkidGator and sign up for the free newsletter HERE.
Sign up for the Robusto box at My Monthly Cigars and smoke along with the guys at MyMonthlyCigars.com 
Follow JRE Tobacco at @JRETobacco on Instagram or check out their website, JRETobacco.com for a store near you that carries their cigars